Southern Thailand Travel Photos: Koh Surin Underwater
Third day: Morning at Stork Island and Ao Jaak
Overnight, the winds had blown mercilessly, and in the morning, the sea was rough. Still, after breakfast, most of our group piled into a little longtail boat and headed East, then North to Stork Island (Koh Ree), in the less protected waters North of Koh Surin Nua. They should call this place shark island, as there is a large community of reef sharks. Despite the swells and overcast weather here, and on the nearby reef at Ao Jaak, we did get in quite a bit of snorkeling.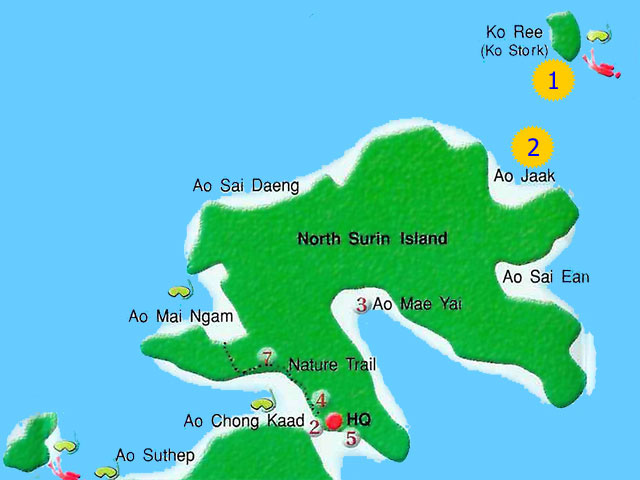 Third day: Afternoon at Turtle Bay
After lunch, we headed South along Koh Surin Tai to Turtle Bay (Ao Tao). Despite multiple trips here, I have not seen any turtles myself, but there is a lot of other life to see. Perhaps due to the angle of the sun over the island, it tends to be a bit dark here, making photography more challenging. Here are a few shots. We stopped at a recently built village for the Moken or "Sea Gypsies" for a little gawking and shopping before heading back.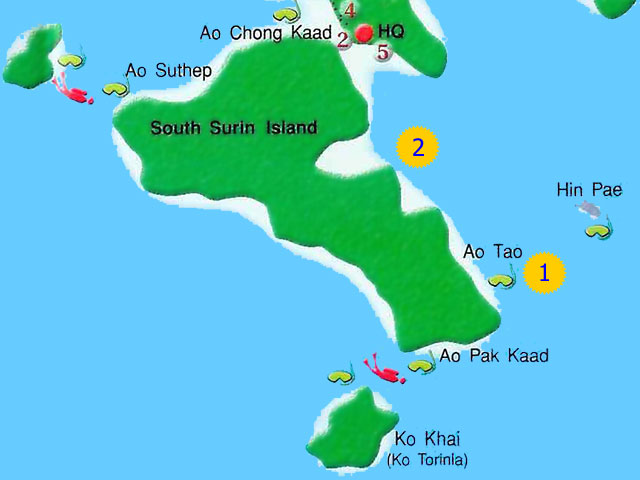 Return to Koh Surin Photos